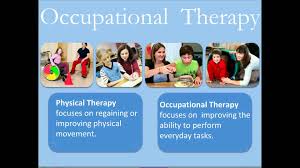 This article was found with Google Alerts using "Pachygyria" as my key word. It isn't written by a doctor but is a good general idea of what pachygyria is about and some of the treatments. It is not all inclusive as there are other issues depending on where the brain is affected. Some children also have sight and hearing issues.
(http://goarticles.com/article/Pachygyria-Treatment/4071694/ submitted 2011-01-25 by Kirthy Shetty, Ezine Articles Expert Author)
Pachygyria is a kind of pre-natal developmental disorder which affects a child and his spontaneous mental growth process. Predominantly, the condition is recognized in a child by the bulky convolutions of the cerebral cortex.
This discrepancy gets originated probably due to unusual and abnormal neuron migration in brain and nervous system development process. In case of pachygyria, the concerned gyri are found flat and broad in nature. However, the problem of pachygyria hardly affects complete brain and therefore, the symptoms often are found variable in nature. As the condition often affect partial functionality of mental development process as well as brain development process, it is called incomplete lissencephaly.
There are three common symptoms of pachygyria and these three common symptoms are delay in usual development, mental problems, and seizures. Apart from these three common issues some other associated problems are observed here like small head size, serious feeding issues, and inadequate muscle control of the baby. However almost all cases related to pachygyria is isolated in its own way and therefore the symptoms often vary from one child to another affected child.
The treatment of pachygyria is often based on symptoms; it is variable and ideally should be supportive so that the problem can be intervened for having control on the complications and their outcomes. Most of the pachygyria affected children may appear normal apparently; however, a neurologist can detect the problem by his expertise and accordingly suggest the treatment after due diagnosis.
The treatment of pachygyria often depends on its diagnosis; mostly the application of MRI and CT scan is applied to understand the condition of the patients and accordingly the treatment schedule is planned in correlation of the symptoms and major obstruction.
Underlying cause, the degree of abnormality of brain, and successive neurological losses are the main factors needs to be verified for the right prognosis; the treatment of pachygyria is largely dependent of the prognosis. The treatment of pachygyria may include the administration of anti-seizure medication, and special education including occupational, physical, and different types of speech therapies; however these therapies and cognitive interventions may vary from one patient to another depending on his level of complications and age.
Pachygyria is basically a structural defect; therefore specific treatment of this pachygyria is still not available especially of associated seizure problem. Treatment of pachygyria may include the treatment of gastronomy; the process involves the insertion of a feeding tube in order to reduce possible malnutrition and repeated spell of aspiration pneumonia in the affected child. However, gastronomical intervention may not be the treatment of the prime disease but it is a kind of back- up for the immunity of the concerned child in order to make the health system comparatively robust and scale of immunity can be improved.