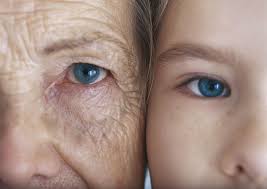 2009: Dr. Dobyns at the University of Chicago Medical Center is a recognized expert on birth defects of the brain, especially lissencephaly, or smooth brain disorder. Together with David Ledbetter, PhD, former director of the University of Chicago Center for Medical Genetics, Dr. Dobyns discovered the gene that causes lissencephaly in Miller-Dieker Syndrome and in other cases of isolated lissencephaly. Over the years, he has made significant contributions to the understanding and classification of many different brain malformations.
2017: Dr. Dobyns has relocated to Seattle. For more info on him see http://www.seattlechildrens.org/medical-staff/william-b-dobyns/
On December 7, 2009, Dr. Dobyns emailed me back with this information.
Lifespan:
For the classic, severe form of LIS, by age 10y about half are deceased and probably 10-20% live to age 20 years. The first 10 years are variable, sometimes hard and sometimes not. The 2nd decade gets much harder, and probably the next decade would be harder still but very few are still living. The oldest known patient with the severe classic form of LIS lived to about age 28-29 years. Children and adults with mild forms of lissencephaly may live much longer, and may even have a normal lifespan. In general, the less severe the developmental handicap and epilepsy, the longer the affected person is likely to live.
Ketogenic diet works depending on the individual child and their types of seizures.
Hyperbaric oxygen chamber therapy does not work for Lissencephaly – Pachygyria. Dr. Dobyns said hyperbaric is more effective for treating newly injured or dying tissue/nerves, and won't regenerate what is not there.
Great Suggestion:
It is not unusual for parents to get most of the information exactly right, then mix up one or two phrases that end up making a huge difference. This is why Dr. Dobyns routinely allow parents to run tape recorders in clinic if they want.