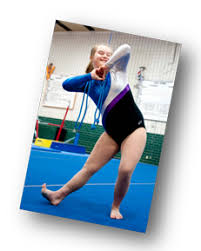 www.championkids.net
770-874-5200
Programs For Our Friends with Special Needs!
Champion Kids (CK) is run and operated by a Recreational and Play therapist. Both also have a strong background in competitive gymnastics, Movement Education, and behavior modification. All classes and lesson plans are developed by this team. CK promises to provide a safe and excepting environment for all children!
Tumble Time (*Buddy participation as necessary) Ages: 3-6 & 6-8 Children are guided through obstacle courses to develop basic tumbling, gymnastics, and movement skills. The kids will enjoy all 4 popular apparatuses and more. Gymnast will be introduced to structure while working on body and spatial awareness, coordination, strength, balance and flexibility.
Come TUMBLE with us!
Diva & Dudes Dance (*Buddy participation as necessary) Ages: 4-7, 7-11, 12 & Up
Creative Dance, Movement and Music Time! Your child will move and groove to build a dance foundation while exploring new skills and techniques. This co-ed class teaches not only dance skills but also music exploration and body awareness.
Come DANCE with us!
Fitness Fun (*Buddy participation as necessary) Ages: 4-7, 7-11, 12 & Up
Get your child up and moving in this fun and energetic class. Here we work on endurance, flexibility, and teamwork. These goals are reached through the use of Yoga, Zumba, Aerobics and more. This mixture of certifications helps the instructor keep the kids entertained and excited.
No class will be the same!
Come GET FIT with us!
Cheer Champs (*Buddy participation provided FREE of charge) Ages 5yrs – adults!
This is the 6th season of our Special Needs Cheer program! Dynamite Cheer Team is part of the Empire All-Star program and hosted at Champion Kids. This co-ed team works together to master a cheerleading routine. This routine includes: basic tumbling, dance, cheer, stunts and a pyramid. "Buddies" assist the cheerleaders in staying on task, learning the material, safety, and team bonding. These "Buddies" are volunteer students who have an interest in working with individuals with different needs. The squad is a 7 month commitment and performs at local cheer competitions. Dynamite is supported by our Empire and CK programs! Practices are held on Sunday afternoons. CK and Empire Cheer offer this program FREE of charge (direct cost of uniform, music, parties, and banquet do apply).
Come CHEER with us!
Buddy participation as necessary = A parent / guardian or Champion Kids "Buddy" may attend class with your child to help them stay on task and have the most productive and positive experience as possible.
CK staffed "Buddies" are trained to guide your child and lead them through the class. If you choose to use a CK Buddy please schedule in advance. There is an extra fee for this service and often can be used short term.
Our "Buddy" program is free of charge for the Cheerleading program !
No registration Fee! 10 weeks = $110 plus 5x Open Play Pass
Call to reserve your spot! Space is VERY limited!