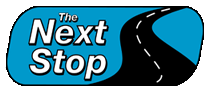 The Next Stop
The Next Stop is a place where adults with mild to moderate intellectual disabilities in our community can come and continue to have opportunities to socialize, enjoy recreation and learn life skills in a club like setting. The Next Stop is an organization who provides a setting for individuals with special needs to learn life skills, social skills, cooking skills, recreational skills and other skills that facilitate and support higher functioning in all aspects of life.
Mission
To provide a program where adults with mild to moderate intellectual disabilities can enjoy social, recreational and learning opportunities with their peers.
Members enjoy stimulating afternoons filled with activities designed to support personal interaction, new experiences and fun filled learning.
We are located inside the Suwanee Sports Academy in Suwanee, GA.
404.932.3953
Vicki LaRoche – Executive/Program Director    vicki@thenextstop.org
Program Site:   Suwanee Sports Academy  3640 Burnette Road   Suwanee GA 30024
http://www.facebook.com/pages/The-Next-Stop/178811798607?sk=info

Founded August 2006
The Next Stop Foundation, Inc.