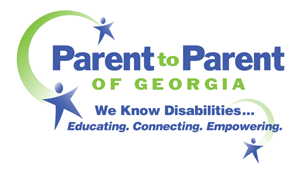 The Georgia Parent Leadership Coalition (PLC) is a collaborative effort between 10 organizations representing families of children and adults with disabilities in Georgia. The Coalition is focused on building, supporting and strengthening parent leaders across the state by creating local Navigator Teams. The structure of local teams will differ based on the needs of the community and the available existing resources and supports. The PLC has chosen Gwinnett County to be the first metro county to build a Navigator Team.
More Information about the Parent Leadership Coalition
The Parent Leadership Coalition (PLC) was formed in 2002. It was a result of a collaborative effort between 10 organizations that receive federal funding and each member engages in training parent leaders across the state. These 10 organizations are known as the PLC. The current members of the PLC are: Atlanta Alliance on Developmental Disabilities, Babies Can't Wait, Department of Early Care and Learning, Division for Exceptional Students, Family Connections, Governor's Council on Developmental Disabilities, Institute on Human Development and Disability, Office of Developmental Disabilities, Parent to Parent of Georgia, and Parents Educating Parents and Professionals for All Children.
The PLC designated Parent to Parent of Georgia (P2P) as the First Stop for Resources because of its extensive database. The PLC wanted to establish one number to get parents to all agencies and resources, and was able to do this with P2P's toll free number, 1-800-229-2038.  http://p2pga.org
The Coalition decided to build and support parent leaders across the state in a manner that would bring local leaders and parents together, to meet the varying needs of each Georgia County. These Local Navigator Teams are a project of the PLC. Their common goal is to strengthen Georgia families, especially those with children with disabilities, and develop a point of contact in every Georgia County so that parents of young children and parents of school-aged youth will not feel alone.
The Navigator Team consists of:
o a Leader or shared leadership oversees the activities of the local team. This person serves as main point of contact for each Navigator Team.
o 5 to 6 Core Members who are the working members of each Navigator Team.
o Members attend meetings, attend and help plan events or receive information.
o Resource Network refers to agencies, parents or other interested parties that receive information on Navigator Team activities and events and may also provide technical support as needed.
In 2006 a PLC State Coordinator was hired to support and help establish the Navigator Teams. This person serves as a point of contact for the PLC and its Navigator Teams.
Each county will look different from any other. What Decatur County needs may not be what Floyd County needs for their families! Resource expositions, support groups for families, community network support meetings, and updating and recognizing resources are different ways the teams are fulfilling the goals of the PLC through the Local Navigator Teams.
For more information, please call Marchia Williams, PLC State Coordinator, at 1-800-229-2038.