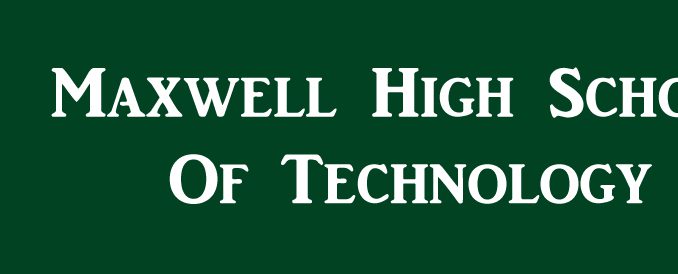 Maxwell High School of Technology is high school that offers career and technical education programs. It provides students who are focused on their future with a solid foundation for a successful career. Students receive unparalleled instruction in a variety of career and technical education programs that include auto collision repair, auto services, commercial art, computer aided drafting and design, computer technology, construction, cosmetology, electronics, early childhood education, graphic arts, horticulture, law enforcement, medical services, and welding. Second year students may participate in the apprenticeship program, gaining invaluable hands-on experience by working in the real world with today's business leaders. Maxwell High School of Technology features cutting-edge courses and high-tech equipment and is open to all students from every Gwinnett County high school.
Mission Statement
In partnership with business/industry/labor and parents, Maxwell High School of Technology will provide students appropriate academic, technical, and employment skills needed to successfully enter the workforce and/or postsecondary institution.
From the Principal
We have a proud tradition of excellence here at Maxwell, and our school is recognized as one of the top career and technical high schools in the state. Six of our programs have been recognized nationally. Students reap the benefits of this legacy of excellence.
Maxwell High School of Technology
990 McElvaney Lane
Lawrenceville, GA 30044
Tel: 770-963-6838
Fax: 770-338-4612